Tom Wood Porsche
held a VIP reception on Thursday to celebrate the arrival of the new
2013 Boxster
. Guests enjoyed catering by
Maggiano's
, complimentary beer and wine, and various door prizes.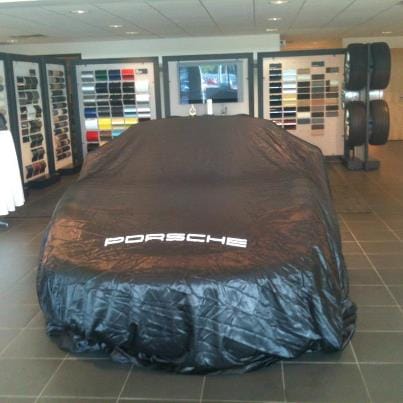 The highlight of the night was the presentation of the new Boxster. Sales Consultant Rob Graves spoke about the vehicle before it was presented: "The eve of the new Boxster is upon us. This unique roadster is all about escape. It is the spirit of the road trip. It is top-down-wind-whipping-through-your-hair, sun-on-your-skin, pray-you-never-run-out-of-road exhilaration. In short, it is freedom like you've never felt.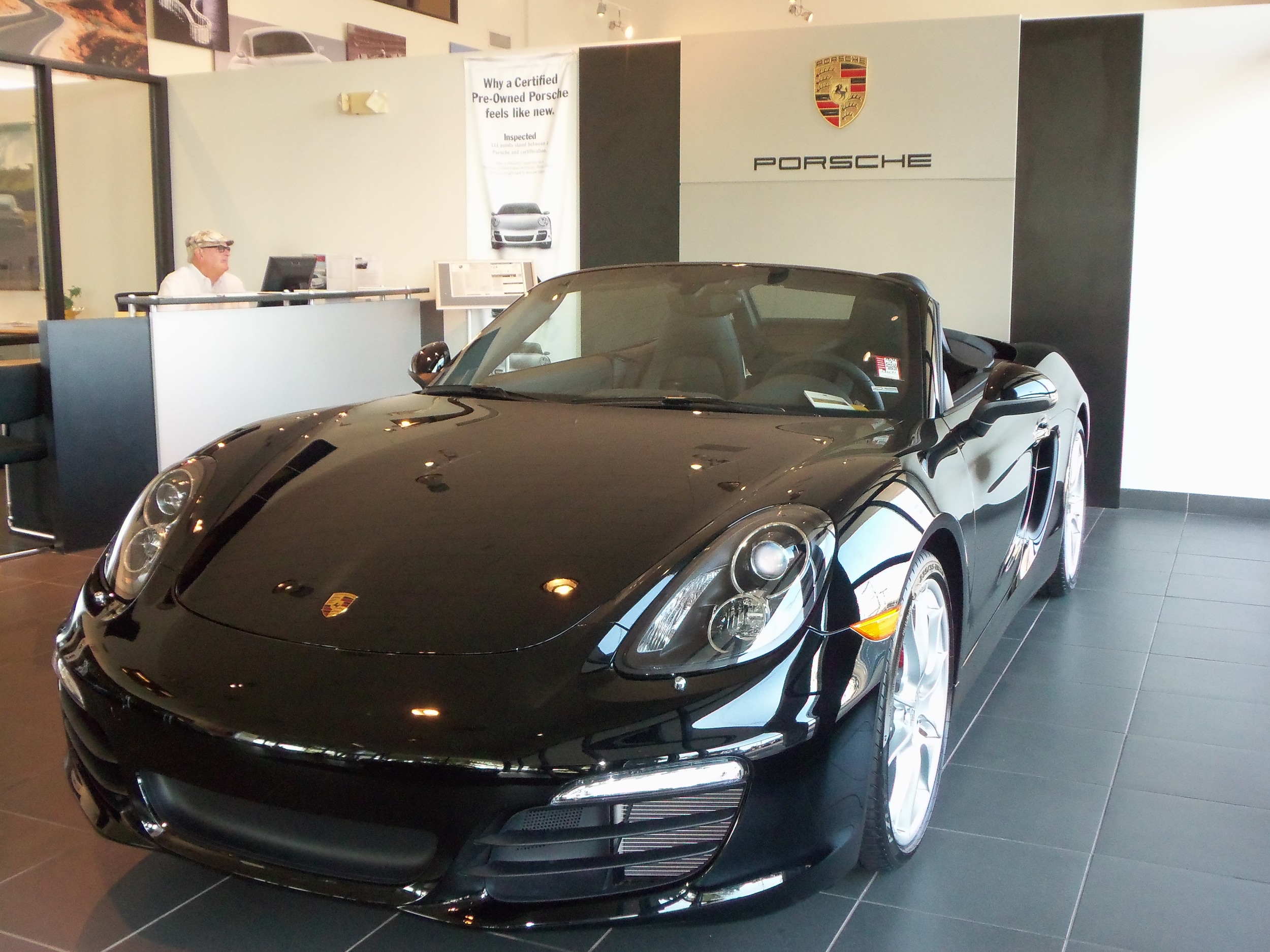 The
2013 Boxster
has been completely redesigned to deliver an uncompromising open-road experience. It is now more powerful, more dynamic, and more eficient than ever before. The changes are plentiful and extraordinary. Some obvious, some subtle. All undeniably Porsche.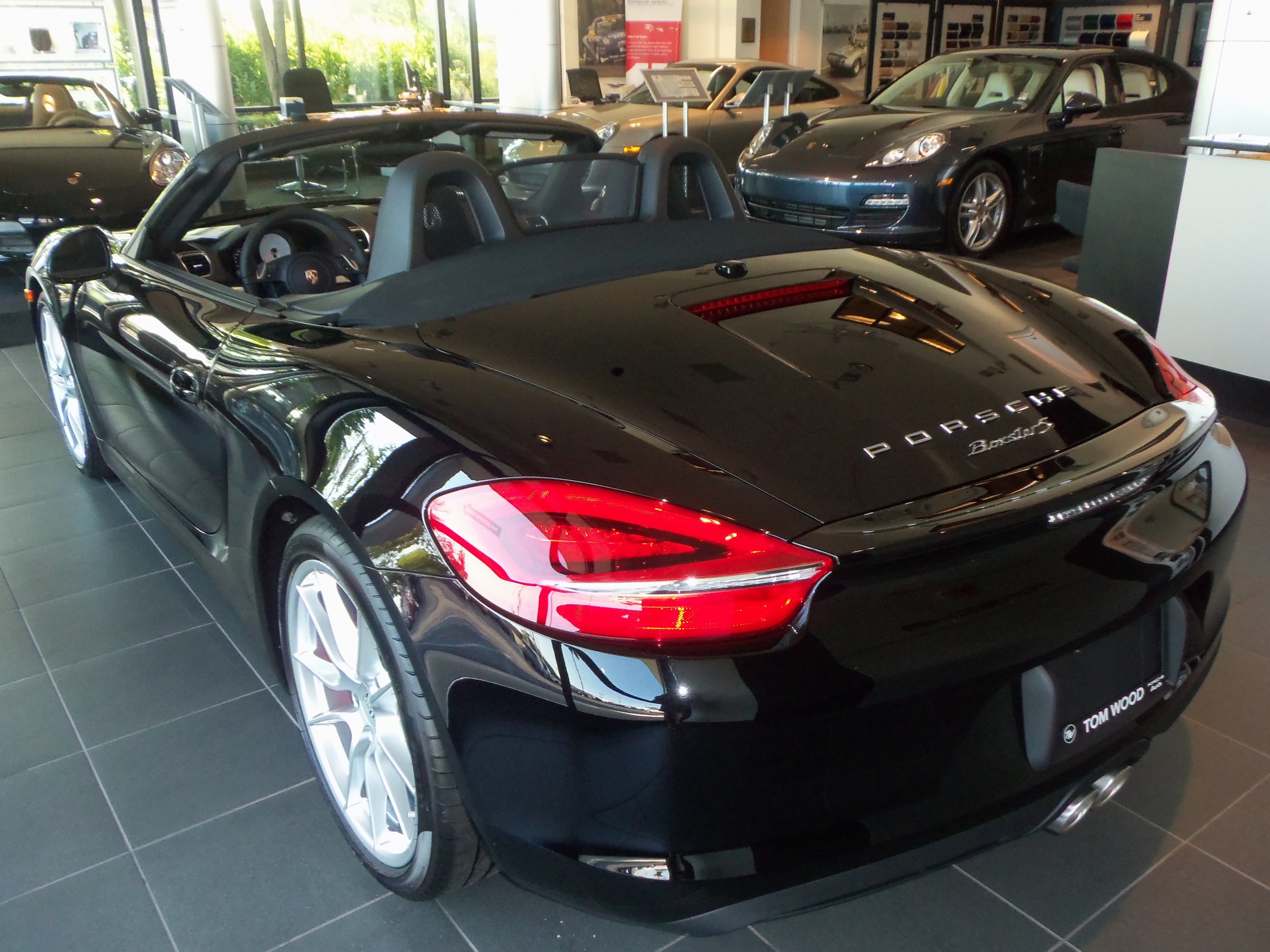 On the outside, the links to our heralded past are evident. You'll see the 550 Spyder and 718 RS 60 Spyder were inspirational in some of the elements. While the side intakes and door panels from the Carrera GT are unmistakable.
Inside the 2013 Boxster, the longer wheelbase allows for more space for driver and passenger comfort. The spirit of the Carrera GT and motorsport are echoed in the elevated center console, positioning the gearshift closer to the steering wheel for quicker gear shits. High-quality materials and smart ergonomics make the freedom of the road more enjoyable than ever.
Today we usher in not only the definitive Roadster, but also a renewed sense of escape. A revitalization of the road trip. And a newfound freedom. Long live long drives."
If you missed the reception but still want to take a look at the Boxster, stop by
Tom Wood Porsche
. They can't offer you any door prizes but they will offer you an amazing driving experience! Click
here
to schedule a test drive today!