Don Frick, Director of Fixed Operations at Tom Wood Automotive, was honored by Lincoln College of Technology with the President's Pride in Partnership Award. The award recognizes the employer that best supports the school through time, talent, donations, and employment of graduates.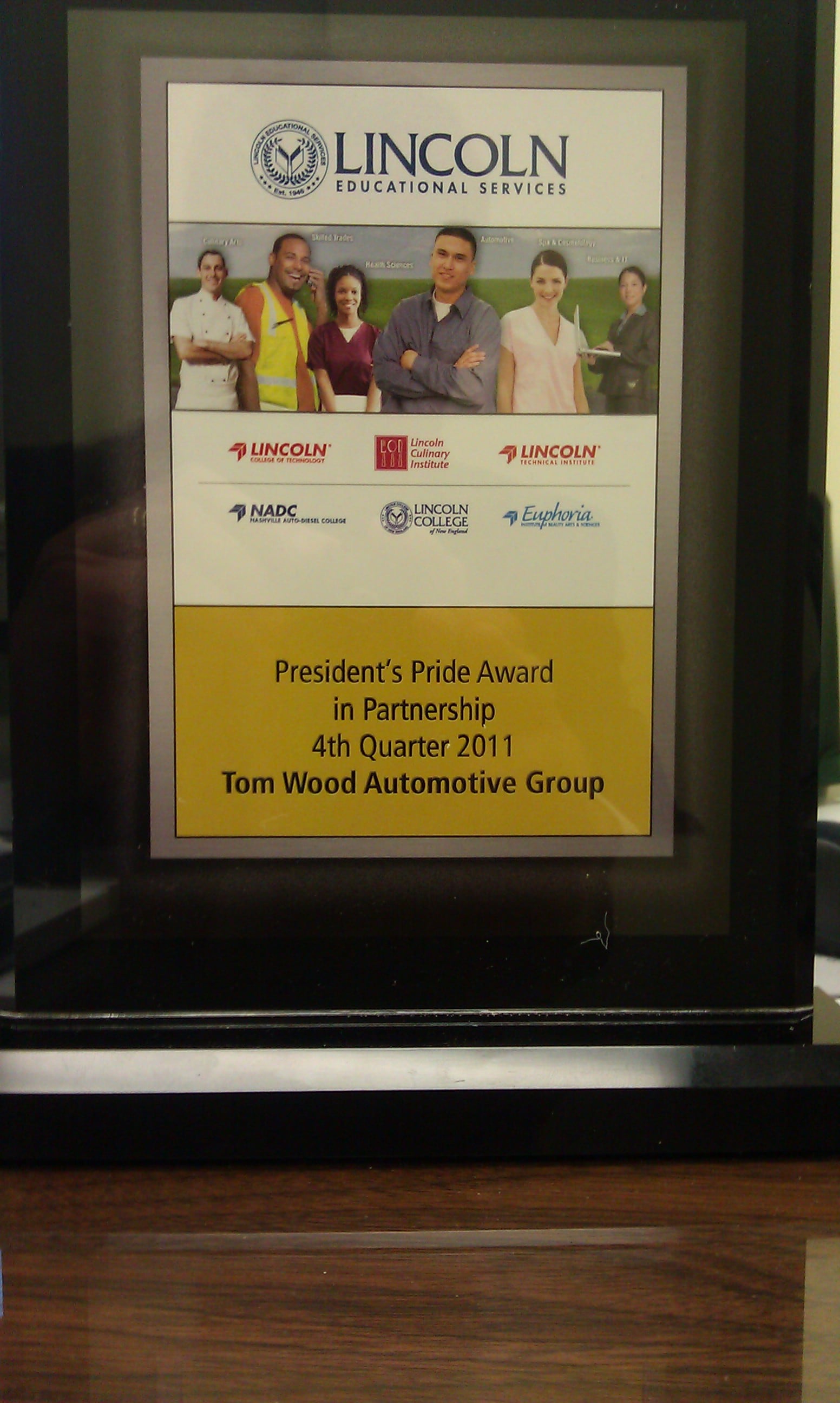 The award presentation came as a complete surprise to Frick, as he was called into the shop after speaking to the afternoon introductory class of students. He was quite surprised to see the entire student body, staff, and faculty present. They proceeded to walk me onto the stage and began talking about the support the Tom Wood Automotive Group provides to the school on a number of levels. It was then announced that 51 colleges across the nation had submitted nominees for the President's Pride Award, and Tom Wood Automotive was the winner!
Frick himself was a 1977 graduate of Lincoln and the Tom Wood Automotive Group has hired 65 graduates, and 14 have been promoted to service managers. In addition to providing a career entry point for students, Tom Wood Automotive has also provided guest speakers, equipment, raffle prizes, and an annual graduate award. Tom Wood Automotive is proud of its association with Lincoln College, and are very proud winners of the President's Pride in Partnership Award!
For more information on the Tom Wood Automotive Parts and Service departments, click here.