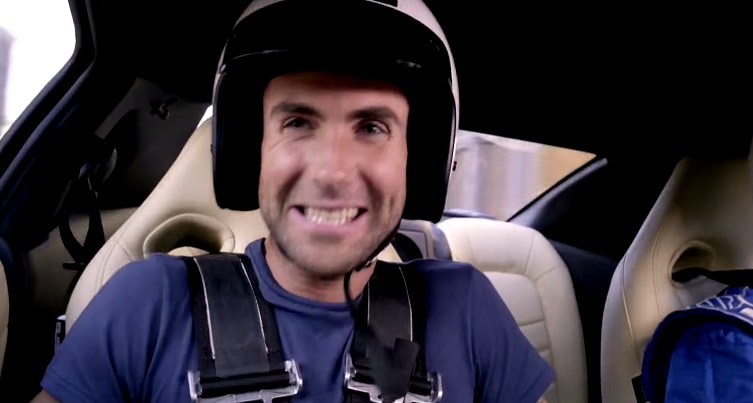 Nissan released a YouTube video earlier this week of The Voice's Adam Levine taking the GT-R Challenge. What's that you ask? Here's the YouTube description of the video:
"Adam Levine tries to sing his new single 'Sugar' while being whipped around in Nissan's high performance supercar, the GT-R."
Let?s see if the lead singer of Maroon 5 succeeds.
As you can see, he fails pretty quickly. It didn't take?