Ford's 2012 Focus Electric will come with an interesting accessory option- solar panels for your house. Introducing its 'Drive Green for Life' program,

Ford has announced that it is teaming with an established solar provider, SunPower, to sell a solar energy system through Ford dealers in conjunction with the Focus electric sedan that goes on sale later this year.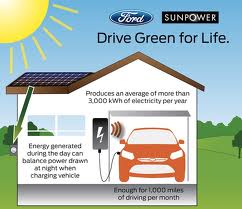 The solar panels, which would be mounted on the car owner's house, wouldn't directly charge the electric car's batteries. Instead they would provide energy from the sun to the house, equal to offset about 1,000 miles of driving a month in the electric Focus.
The option will be offered by Ford dealers to Focus Electric buyers, at a cost of about $10,000 after federal tax credits. Best Buy's Geek Squad, with which Ford already has a deal to install home chargers for the electric Focuses, can perform the solar installation.
The 2012 Ford Focus Electric is part of Ford's plan to electrify as many as one-fifth of its vehicles by 2020. It will go on sale in California and New York later this year, and will be gradually rolled out to the rest of the country after that.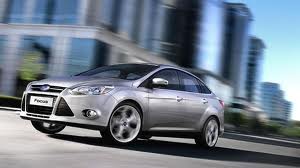 Keep checking with Tom Wood Ford in Indianapolis for availability information on the 2012 Focus Electric. They can also provide information on the non-electric 2012 Focus, well as Escape and Fusion Hybrids. Click to see their new and pre-owned inventory!