This is an interesting picture of the technology in both a R8 side-by-side with the F1 Audi race car.
Looks like you may actually be driving a race car...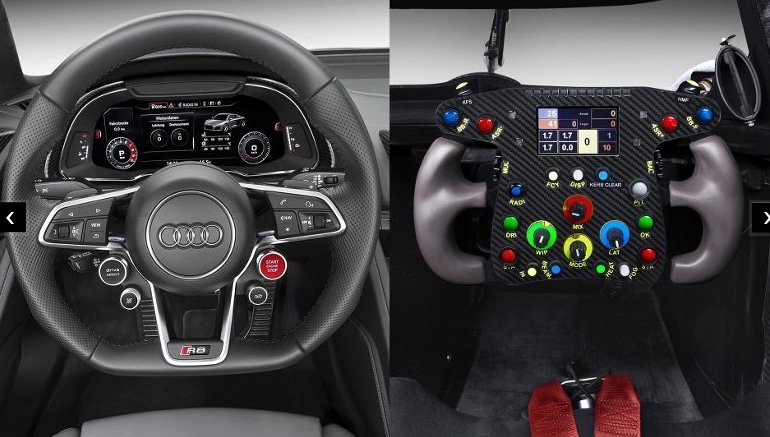 Proof...there A LOT of technology in a car you can actually drive!
Look at the one you could test drive
HERE
.