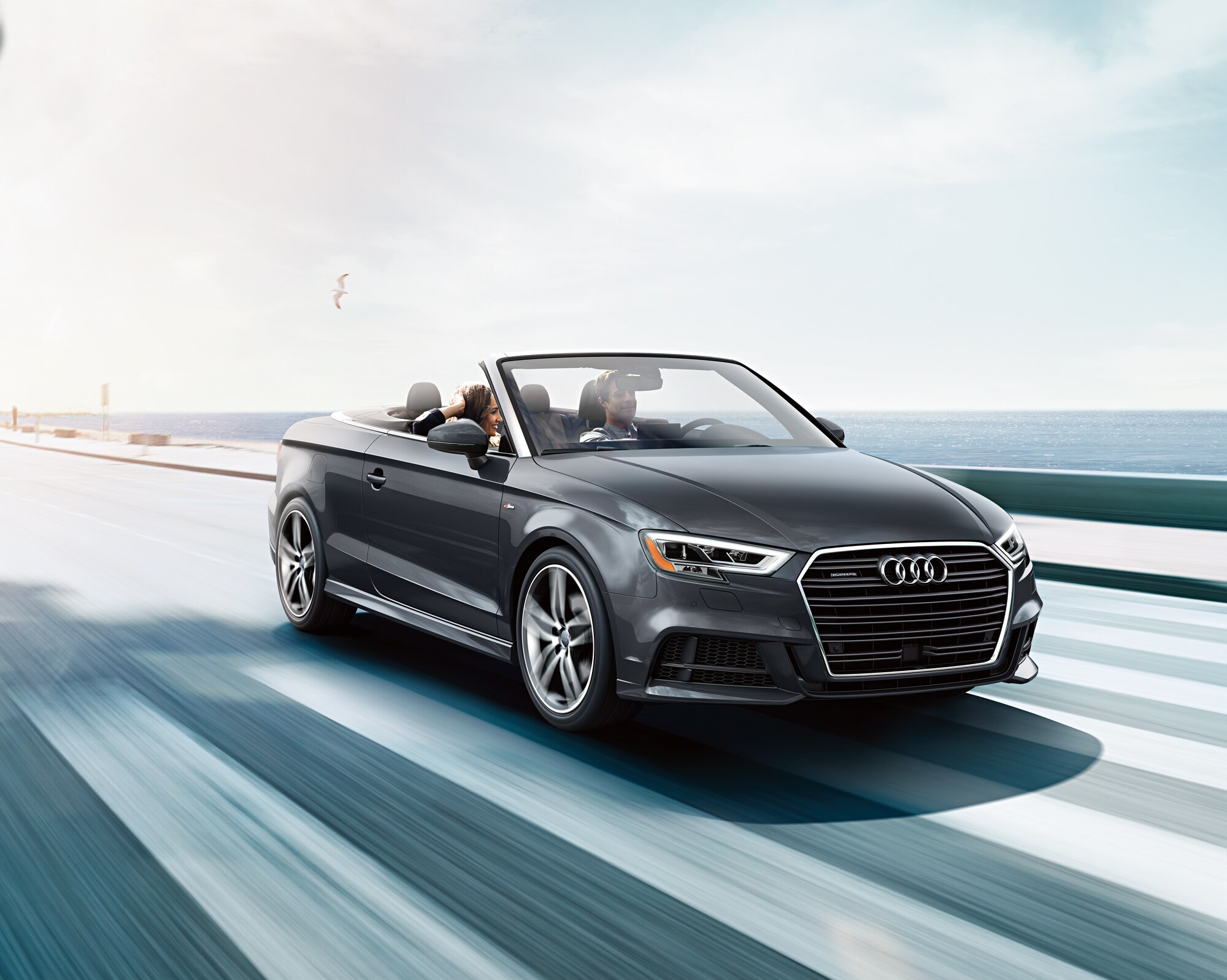 Whenever you're looking for new cars for sale, we suggest you look through our inventory of new vehicles online. As you'll see, our Indianapolis, IN automotive group represents some of the world's most respected car makers, including the Audi brand. One luxury car that was recently added to our extensive inventory of new vehicles is the 2018 Audi A3. Since it arrived, the new Audi A3 has gotten a lot of attention from motorists with a wide array of lifestyles.
The stylish 2018 Audi A3 is offered in two body styles, a four-door sedan and a two-door convertible. Each body style is available in the following three trims: Premium, Premium Plus, and Prestige. All of the trims are offered with either front-wheel drive or all-wheel drive.
Audi A3 models that have front-wheel drive are equipped with a turbocharged two-liter, four-cylinder engine that's matched with a seven-speed, dual-clutch automatic transmission. While all-wheel drive variants of the Audi A3 have a smaller engine, their engine is more powerful than the engine in the two-wheel versions of the vehicle. The all-wheel drive variants have a dual-clutch automatic transmission like their front-wheel drive counterparts, but these cars have one less gear.
While your luxury car will have more standard equipment if you get a higher trim, even the base model of the 2018 Audi A3 is a well-equipped automobile. This trim comes with a rearview camera, dual-zone automatic climate control, a forward collision warning that has automatic braking, a multi-speaker sound system, and heated front seats. If you step up to the Premium Plus model, your Audi A3 will also have a blind spot monitor that has a rear-cross traffic alert, keyless entry and ignition, parking sensors, and Apple CarPlay and Android Auto compatibility.
If you're ready to learn more about the 2018 Audi A3, contact Tom Wood Automotive Group or visit the Audi dealership that's part of our automotive family today.