Exciting news from

Land Rover

- diesels will be here soon! The great Land Rover "Lion" Td6 diesel engine is now available on both the

Range Rover

and

Range Rover Sport

and the first examples will be arriving in Indianapolis very shortly.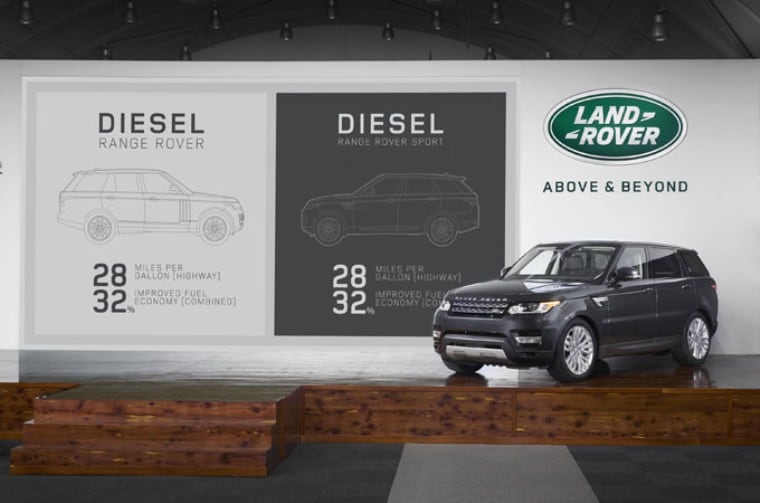 As

Tom Wood Land Rover Indianapolis

Elite Certified Sales Consultant

Paul Bennett pointed out- this isn't your grandad's diesel either! "People remember diesel from 20 or 30 years ago and think dirty, noisy and slow. This is none of those things," said Paul. "Our Td6 has 440 Lb-Ft of torque and that's a lot, enough to propel a Range Rover Sport from 0-60 in around 7 seconds. Couple that with fuel economy 32% better than an equivalent gas engine and a price tag only $1500 more and the diesel is a great proposition for a lot of people."

Land Rover engineers embarked on US testing schedule to ensure the new diesel engine could handle all US climate and terrain conditions. The test fleet has completed one million test miles and targeted the most extreme climates and diverse terrains imaginable across the US. The new Range Rover and Range Rover Sport diesel have navigated from sea level to altitudes of 14,000 feet during the grueling test program. To meet the unique demands of the North American climate, engineers have undertaken testing year round, from the coldest winter days in Minnesota, to summertime in the deserts of the Southwest.

For more information on the diesel Range Rovers,

stay connected

to Land Rover Indianapolis!