Buying a car is an exciting process, and there are so many options to choose from. Many people decide to purchase a used or pre-owned vehicle instead of a brand new one because it can come with a variety of benefits. Along with better pricing and rates, buying secondhand can also be better for the environment and your community. Certification programs and vehicle records tell you the history and condition of the car and ensure you can make your purchase with confidence. Keep reading to view some of the primary reasons to buy a used car.
Pay Lower Prices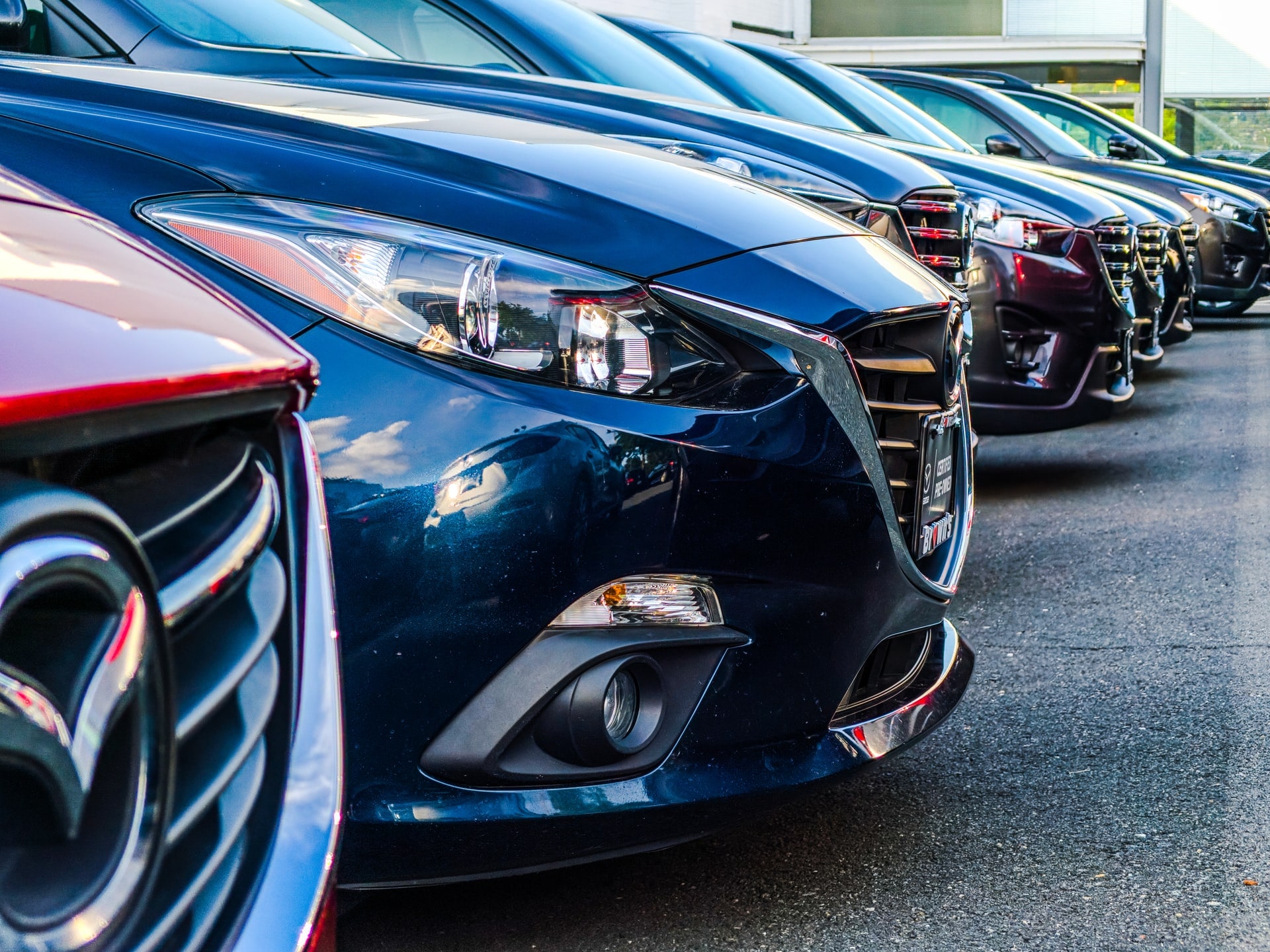 Parked Vehicles by Obi Onyeador Free to use under the Unsplash License
One of the most obvious benefits of buying a used vehicle is the lower cost. Consumers who have a smaller budget for their vehicles may choose to purchase a used car to save money. Used cars typically carry a lower retail price due to factors such as the age, mileage, condition, and depreciation of the vehicle over time. Buying a used vehicle can increase your savings without compromising quality or safety.
Get Lower Rates of Depreciation
A used vehicle also has a lower rate of depreciation than purchasing a brand new car. The largest point of depreciation occurs when a brand new car is driven off the lot for the first time or within the first year of ownership. When you purchase a used vehicle, that depreciation has already occurred. The slower rate of depreciation on a used car means that the loan-to-value ratio of your purchase is more stable.
Earn Lower Insurance Rates
Car insurance rates can vary based on a wide variety of factors. One of the major factors in the cost of an insurance policy is the value of a vehicle. Used vehicles hold an inherently lower overall value because of their initial depreciation and higher mileage. The lower value of the vehicle usually contributes to a cheaper insurance rate, as the company holds less liability and value in the case of an accident or issue.
Have Lower Interest Rates and Fees
In addition to saving on the overall price of the vehicle, buying a used car also reduces other costs, such as dealer fees, interest rates, and ownership fees. Lenders often offer more reduced-rate loans for used vehicles because the lowered value creates a lesser liability and potential loss for the lender. Registration and ownership fees vary by state, but many states calculate the fees based on the age of the vehicle. Older vehicles can hold lower fees in these states.
Receive Certified Pre-Owned Guarantees
Some consumers may hesitate to purchase a used vehicle because of concerns about the quality, safety, and history of the vehicle. However, many used cars undergo a rigorous testing and inspection process and receive the label of a certified pre-owned (CPO) vehicle. Certified pre-owned means that the vehicle is guaranteed to meet the safety and performance standards of the original manufacturer. If you're concerned about finding a high-quality and reliable used vehicle, you can filter our inventory to find all the vehicles that have earned the certified pre-owned status.
Obtain Detailed Vehicle Records
In addition to certified pre-owned programs and regulations, many used car dealers can provide a detailed record of the history of their used vehicles. The ability to evaluate the services, maintenance, and issues of a used vehicle before purchasing can ease your mind and allow you to understand the car's value and reliability. Additional digital tools and sites exist for customers to enter the VIN of a car and view a complete history of the vehicle. Understanding how the previous owner cared for the vehicle can help you evaluate the longevity, dependability, and overall worth before committing to a purchase.
Choose From Plenty of Options
Customers with certain budgets may not be able to afford all-new, luxury brand cars. However, searching for a used vehicle can widen the variety of options available within a fixed price range. Used vehicles are usually priced according to age, mileage, and condition, rather than brand or model. This means that some consumers who can't afford a brand new luxury vehicle may be able to find an affordable version of their desired vehicle in a pre-owned model. Buying a gently used premium vehicle can enable you to find your dream car and ride in style, no matter your financial situation.
Help To Protect the Environment
Just like buying secondhand clothing or other used products, buying pre-owned cars is great for the environment. Using cars that already exist means that you're saving and recycling materials instead of manufacturing entirely new vehicles. You can make your purchase with peace of mind knowing that technicians have inspected the car, replaced parts as necessary, and ensured the vehicle is in good working condition. Of course, there are also used car options that are hybrid and electric, which can reduce carbon emissions. Not to mention, you'll save both money on gas and time spent on trips to the fuel station.
Support Local Businesses
By buying a used car, you can actually support your local dealership. Your dollars can go straight into boosting your town's economy, supporting your neighbors' livelihoods, and helping your whole community to thrive. You'll even protect the environment by buying your used car close to your home rather than shipping it from far away. In addition, getting your car serviced at that same dealership can be another way to support locals and build strong, lasting relationships with community members.
Modern technology and markets have made purchasing a used vehicle an easy, reliable, and beneficial process for all consumers. If you're thinking about buying a new car, consider if a pre-owned car could be the right choice for you. Here at Tom Wood Auto Group, we want you to get your dream car without breaking the bank. At our various locations, we have a huge inventory of used and certified pre-owned vehicles to browse. Whether you want a sedan, SUV, truck, or another vehicle, you're sure to find one that meets your needs and budget.